Listens :
♪
Bloc Party – Mercury
♪
Oh God I know I've been away for a week now. Where did the time go ? I spent the first days in Ireland being sick like usual. Then Christmas with my boyfriend and friends, we cooked all days long. I'm no chef and I don't really like cooking but my boyfriend insisted so... I helped him. The dinner was good, we had a lot of fun. I don't have much to say cause I mostly stayed home and went shopping. It's so good to be back in Ireland all I want is to chill out and appreciate those calm moments before the exams. So sorry I didn't update but I needed that time out. Thank you to everyone who kept coming. Here is a makeup Haul with pictures I hope you'll find nice.
MUA Mud Pie 1€35 - Collection 2000 Nail Strengthener 3€65 - Rimmel London Ruby Crush 4€95
Obviously I'll show you some MUA products in this Haul. I was actually disappointed most of the products were sold out before Christmas ! (How many of you like my Owl candle ? Gift from my boyfriend Dariusz ♥) I need to say something about the Rimmel one. Ok it's nice to apply but God I regret I bought it ! I admit it was looking cute on Christmas Eve/day, it stayed on the nail pretty long and what I thought was a quality became a mistake. I took me AGES to take it off ! I used so much nail polish my fingers hurt. So, good quality product basically but I won't buy/wear it twice.
Primark Beauty 2€50 the set
MUA Blusher Shade 4 1€35 - Eye Shadow Shade Pearl 1€35
For the ones who follow me on instagram (@crimeofashion) you should already know that I turned black hair again ! I was half dark/light brown and I wanted to go back to a darker and natural brown color. I ended up with black hair but I'm ok with it. So I enjoy trying some new colors on my skin and see how it goes with my new hair color.
Revlon Blush Brush 7€65 - Beauty UK Mascara 3€05
I always hear so many great things about Revlon. This brush is the very first product I ever buy and I must say I love it. It's really soft and nice to use. The blush is applied on my skin naturally. It was on sales, the original price was 12€ and I think I might get some more before I go. The Beauty UK mascara is really nice. Deep dark and what I like the most is the brush that is quite strong. It really catches the eye lashes and gives more volume. Thing I didn't have on Rimmel mascara for example.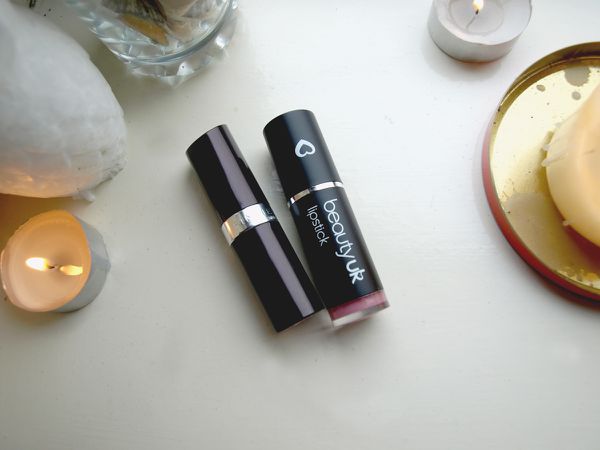 Rimmel London Shade Asia 6€15 - Beauty UK Shade Snob 4€35
This is it for today ! Hope you guys enjoyed and had a Merry Christmas. Wish you a good day dolls #Xx♥!